Ülevaade Alfa Laval'i klappidest siin
KUULKRAANID
SBV kuulkraanid on hügieenilised kuulkraanid välja töötatud tooteklappideks toidu-, jookide-, farmaatsia- ja keemiatööstuses. Product leaflet
LIBLIKVENTIILID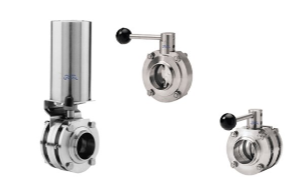 LKB ja LKB-F on hügieenilised liblikventiilid roostevabades torustikes kasutamiseks. Product leaflet
LKB Ultrapure ventiilid on ideaalsed väga kõrgete hügieeninõuetega vedelikega töötamisel. Product leaflet
Unique Control LKB maksimeerib protsessihügieeni ning täiustab voolu juhtimist, mis tahes rakenduste jaoks, millel on ranged hügieeninõuded. See automaatikalahendus on töökindel, usaldusväärne ja lihtne kasutada. Product leaflet
KONTROLLVENTIILID
LKC tagasilöögiklapid takistavad vedeliku tagasi voolamist. Laialdaselt kasutusel hügieenilistes protsessides. Tooteinfo
LKC Ultrapure tagasilöögiklapid vastavad biotehnoloogia-, farmaatsia- ja hügieenitööstuse rangetele nõuetele. Ohutu ja lihtne paigaldamine ning stabiilne töökindel kvaliteet. Product leaflet
LKUV-2 õhueraldusklapp on usaldusväärne automaatne õhueraldusklapp, mis paigaldatakse vertikaalselt torustikule, mahutile või pumba sisendtorule, kui õhueraldus on vajalik. Product leaflet
LKSV ujukklapp on konstantse nivoo säilitamiseks mahutis. Tootetutvustus.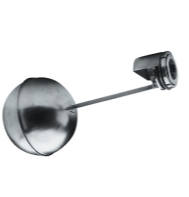 SB isepuhastuv CO2 klapp on isereguleeriv ventiil, mis juhib CO2 voolu läbi paagipealsete süsteemide ja muu. See kombineeritud gaasi väljalaske-/ toiteklapp on mõeldud kasutamiseks pruulikodades, toidu-, piima- ja joogitööstuses. Product leaflet
DIAFRAGMA VENTIILID
Unique DV- ST UltraPure ventiilid sobivad farmaatsia- ja biotehnoloogiatööstusele ning ka muudele hügieenile keskendunud protsessidele. Kompaktsed ja kerged ventiilid pakuvad palju erinevaid konfiguratsioone, mis vastavad eri protsesside täpsetele vajadustele. Saadaval nii pneumaatiliseks kui ka käsitsi kasutamiseks. Product leaflet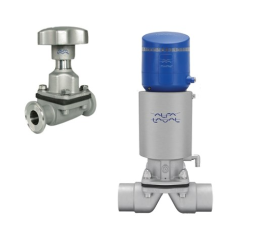 TOPELT TIHENDIGA VENTIILID
SMP- BC (tootetutvustus) ja SMP- BCA (tootetutvustus) ventiilid on ideaalsed sanitaarprotsessi voogude käsitlemiseks. Hügieeniline pneumaatiline topelt tihendiga klapp käsitleb ohutult kahe erineva toote samaaegset voolu läbi sama ventiili, ilma ristsaastumise ohuta. Vähesed liikuvad osad tagavad tooteohutuse ja madala hooldusvajaduse. Kasutatakse tihti CIP (Cleaning-in-Place) liinidel.
DOUBLE SEAT VALVES
Aseptic Mixproof ventiil tagab tooteohutuse ja täieliku kaitse kahjulike mikroorganismide eest. Ideaalne kasutamiseks steriilsetes protsessides toidu-, piima ja joogitööstuses. Lihtne seadistada, kasutada ja hooldada- vähendab kulusid kuni 45% võrreldes teiste aseptiliste ventiilidega. Product leaflet
Valve Manifold on lahendus, mis pakub vedelike ülekandelahendusi ühendades kaks või enam ventiili ja torustikku automatiseeritud töötlemissüsteemi. Valmistatakse, testitakse ja pannakse kokku vastavalt kliendi vajadusele, et kohapealne paigaldus oleks võimalikult kiire ja lihtne. Product leaflet
REGULEERITAVAD VENTIILID
Unique RV-ST on ideaalne suure ja väikese vooluhulgaga protsessides, kus on vaja täpselt kontrollida vooluhulka või rõhku. Kolmanda põlvkonna Alfa Laval'i reguleerklapp vastab kõrgeimatele hügieeni ja ohutuse nõuetele toidu-, piima- ja õlletööstuses ning ka paljudes teistest tööstusharudes. Product leaflet
Unique RV-P reguleerimisventiil on loodud, et ohutult ja tõhusalt juhtida või reguleerida täpseid vooluhulkasid piima-, toidu- ja joogitööstuses.
CPM valves maintain uniform inlet or outlet pressure in hygienic process lines for the dairy, food and beverage industries. These regulating valves provide accurate pressure control, safe and reliable performance and excellent cleanability. Product leaflet
SB (Tank pressure regulator) the tank pressure regulator maintains and regulates the pressure of pressure tanks during filling, processing and emptying Product leaflet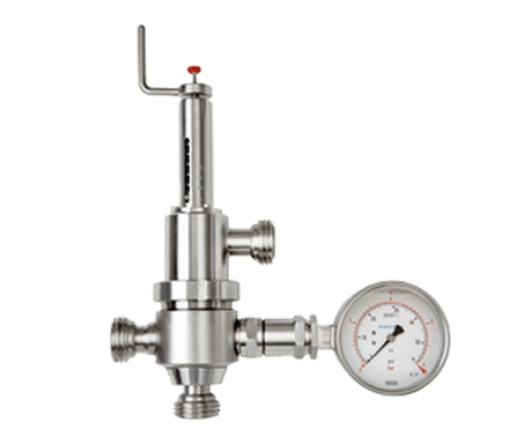 SB (Üressure Exhaust Valve) a pressure relief valve is a control valve that regulates pressure in containers used in the beer, food, dairy and beverage industries. Product leaflet
Manual Pressure Control Valve– the manual pressure control valve is a hygienic valve that provides manual control of pressure and flow. The versatile valve can be customized according to process requirements.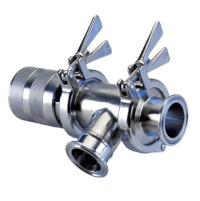 Pneumatic Pressure Control Valve for Membrance Filtrations Systems- hygienic valve for flow and pressure regulation.
Thermostatically Controlled Valve– the thermostat controlled valve is a hygienic control valve for temperature regulation (cooling or heating). Water or other coolants are used for cooling, hot water or steam for heating.
SAFETY VALVES
Sample valves
Unique Sampling Valve Double Seat Valve enables sampling in a variety of hygienic processes, such as in the food, beverage and chemical industries. Double-position valves are ideal for accurate and high-quality sampling. Product leaflet
Unique Sampling Valve Single seat Valve enables sampling in a variety of hygienic processes, such as in the food, beverage and chemical industries. Single-seat valves are ideal for accurate and high-quality sampling. Product leaflet
SB Membrane Sampling Valve is a compact, cost-effective way to take bulk or aseptic samples from tanks and pipework in breweries (and other hygienic processes such as food and dairy) under sterile conditions. This aseptic sampling valve is suitable for highly viscous products, such as harvest yeast, and ensures minimal risk of contamination, high accuracy, exceptional repeatability and excellent reliability. Product leaflet
SB Micro Sampling Port - widely used within the brewery, food, dairy and beverage industries, the Alfa Laval SB Micro Sampling Port enables representative aseptic and microbiological samplings to be taken in small volumes from tanks and pipework. Product leaflet
SB Micro Sampling Port Type M enables representative hygienic and microbiological samples to be taken in small volumes from tanks and pipework under sterile conditions. To help ensure product safety, the sampling port features a straightforward hygienic design with minimal components to make collecting samples easy, convenient and accurate. Product leaflet
SB Carlsberg Flaskhas been developed specifically for aseptic yeast management in breweries. It is used for sterilizing wort and propagating pure yeast culture on a laboratory scale for use in yeast propagation plants in breweries (as well as in the dairy, food and beverage industries). The flask is made of materials that meet stringent sanitary requirements and can be easily autoclaved. Product leaflet
SHUTTER VALVES
Koltek valves - control the flow of highly viscous products or products containing large particles with the Alfa Laval Koltek Valve. Compact and hygienic, this diverter shutter valve transfers processing fluids while ensuring minimal pressure loss and maximum hygiene. It is also easy to maintain, even when welded directly into a pipeline Product leaflet
SINGLE SEAT VALVES
Unique SSV Standard valves are robust, reliable and versatile pneumatic single seat valves designed for uninterrupted production in a broad range of hygiene-critical applications. Valve bodies, plugs and actuators of these pneumatic control valves can be configured to meet virtually any requirement resulting in cost-effective solutions that meet high hygiene and aseptic compatibility standards. Product leaflet
Unique SSV ATEX meets the highest demands of your process in terms of hygiene and safety. Built on the well-proven Unique SSV platform it is ATEX certified to be used in environments with an explosive atmosphere. Product leaflet
Unique SSV DN125 and DN150valves are pneumatic seat valves in a hygienic and modular design offering a wide field of applications, for instance as a stop valve with two or three ports or as a change-over valve with three to five ports. These valves complement the Unique Single Valve family for large size installations in specific areas of your plant where size matters. Product leaflet
Unique SSV Reverse Acting valve for use in applications where the flow direction does not allow the use of a standard Unique SSV valve to eliminate the risk of pressure shock. Product leaflet
Unique SSV Long Stroke valves for use where larger openings are required to provide gentler, more effective flow control such as in installations with media or products that contain particles and/or suspended solids and for high-viscosity flows. Product leaflet
Unique SSV Aseptic valve for sterile process applications. A one-piece diaphragm provides hermetic sealing against intrusion from the atmosphere, ensuring full protection against the effects of microorganisms during processing. The special diaphragm offers modularity as it can be used with a broad range of the Unique SSV configurations – including standard, tangential, two-step, manual and tank outlet valves. Product leaflet
Unique SSV Two Step valves for use in dosing, two-stage filling where the focus is on ensuring an exact volume or for draining of two pipes at the same time. Adjustable lifting height makes it possible to match specific volumes and quantities. Product leaflet
Unique SSV Tangential valves for use in tank openings, horizontally mounted drains and for wherever space restriction make it difficult to install valves at other angles. Product leaflet
Unique SSV Tank Outlet is a manually operated valves for shut off, tank outlet or straightforward regulating or dosing purposes that require small, relatively simple valves with many different options and features, including lockable handles. Product leaflet
Unique SSV Y-body valves for use in installations that involve flows with large particles and/or high viscosity, and where the focus is on particularly gentle treatment of products and flows. Product leaflet
Unique SSV Manually Operated/Manually Regulating Valve Product leaflet
Unique SSV Aseptic Manually Operated is a versatile, reliable single seat valve with a single contactsurface between the plug and the seat to minimize the risk ofcontamination. Its compact, modular and hygienic design meets the highestprocess requirements in terms of hygiene and safety. Product leaflet
Unique SSV Manually Regulating- RF is a versatile, reliable single seat valve with a single contact surface between the plug and the seat to minimize the risk of contamination. Its compact, modular and hygienic design meets the highest process demands in terms of hygiene and safety Product leaflet
LKAP - compact and straightforward, LKAP seat valves are reliable air-operated shut-off valves widely used for small flow rates and for dosing applications in the dairy, food and beverage industries. Product leaflet
SB Mini Flow Valve-Ideal for handling small flows when hygienic shut-off and change-over are required, the SB Mini Flow Valve is used to close or divert the flow of liquids or gases in a broad range of applications in the brewery, food, dairy and beverage industries. Product leaflet